The Victoria's Secret Booth
Kevin Kaye's booth at the Rochester Hills show in 2009. Photo by Jan Robb. A humorous look at why you shouldn't shoot a booth slide at an art show. In 2009 I started a tips blog at ArtShowTips.com and I'll be moving the relevant posts here and before deleting the old blog.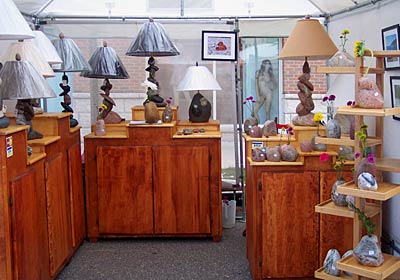 Kevin Kaye's booth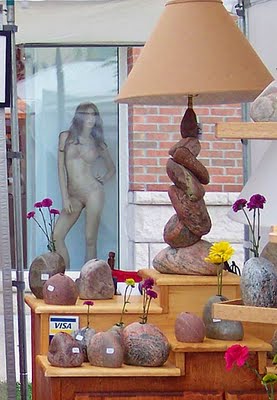 Kevin Kaye's booth close up
Check out Kevin Kaye's artwork.
Check out the booth image section which includes a page of 24 tips on how to shoot your booth picture. Useful if there is a Victoria's Secret store behind you.