The Uniform Body of Work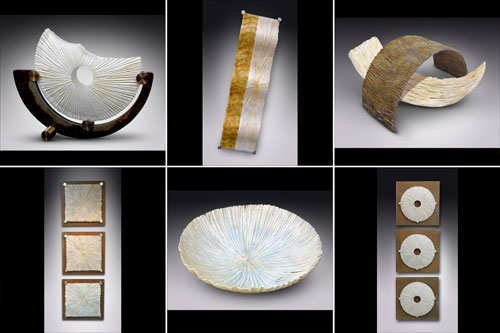 A uniform or cohesive body of work makes a strong set of jury images. For artists who create work with a common theme or style, it's relatively easy to choose which pieces to photograph for a set of images to jury with. It shows vision and growth within your medium. For other artists though, it's more of a struggle choosing which images to jury with.

Choosing which pieces to photograph from a group that was created at the same time can result in a common theme. One thing you don't want to do is show the jury that you like to make many different things. An eclectic set of images usually leads to a rejection from the major art shows.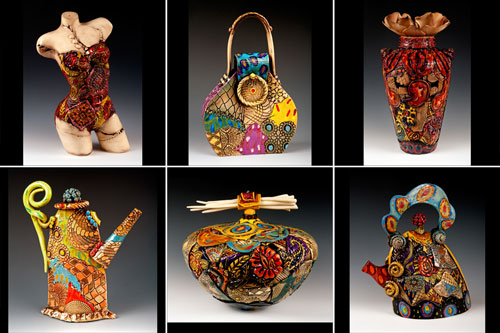 For additional tips, read through the interviews I've done with jurors.
As you can see from the examples, because of their style, materials or treatment, much of what these artists create will work together.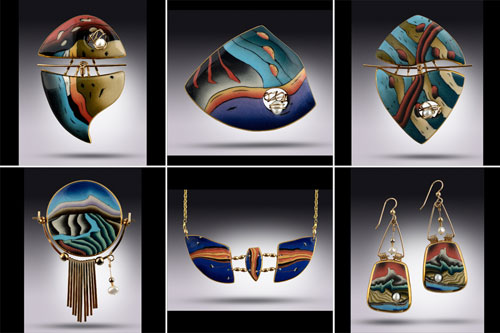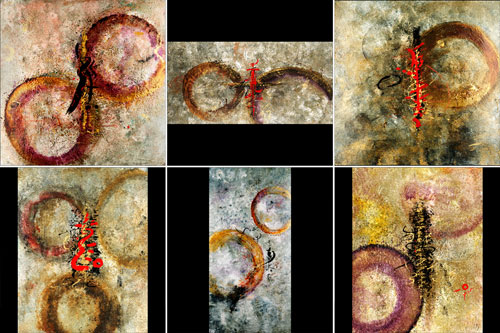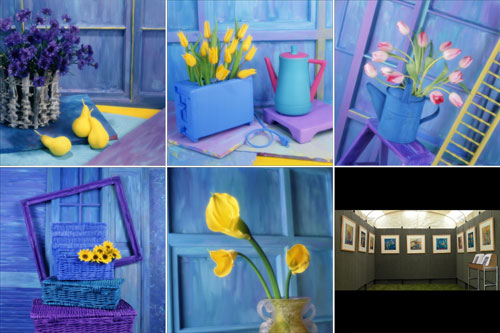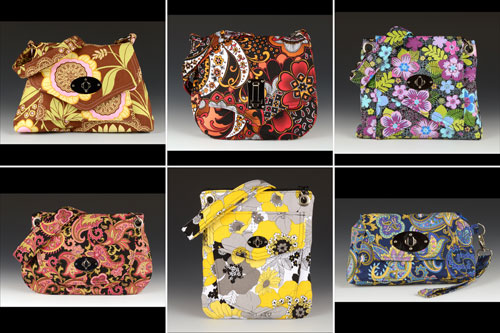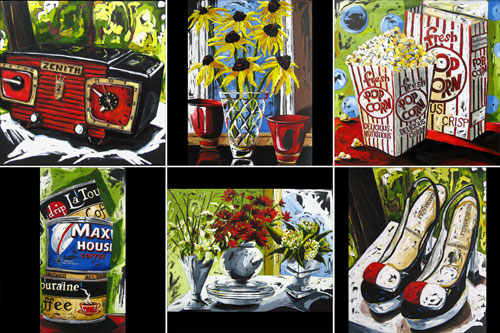 And what would a good set of jury images be without some of my cute puppy pictures.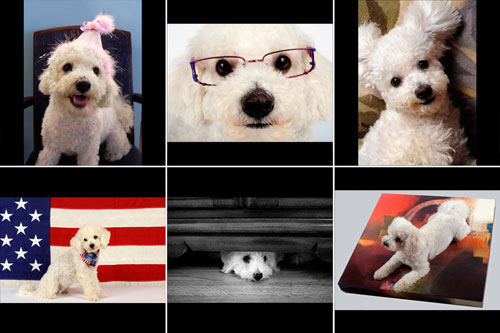 For free jury image evaluations, follow the instructions on my web site.
All photographs used by permission of the artists. All photographs were either taken by me or sent to me for correction.