That Pesky Indoor Booth Picture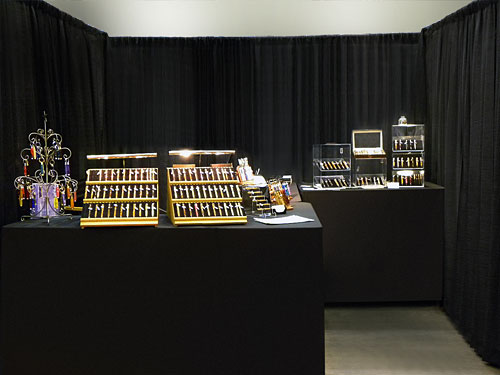 corrected indoor booth picture
A great many of us have been there at one time or another in our career. An art and/or craft show in a convention center type facility where only pipes and drapes separates the booths. If you're lucky, the draping isn't red or white (or alternate red and white) fabric which can kill chances of taking an indoor booth picture to use for applications. But that doesn't stop artists from documenting their display and then trying to use the pictures for jury images.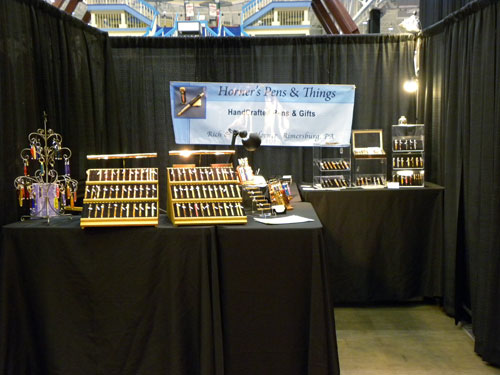 original indoor booth picture
So how good is a booth picture taken in a situation like this. Booth pictures taken without a white canopy have limited use. You can use them for indoor show applications, but not for the best shows where the displays are much more professional looking. For most artists at indoor shows, folding tables with table cloths are common. And at a great many shows like this, the show provides or rents the tables. Easy in and easy out and you're probably not judged on the quality of your display. As you can see from the above original picture, there were many distractions to overcome.
You can read more about the booth image on the web site.
Rich Horner is the artist whose booth I worked on. He now has better images of his hand made pens also.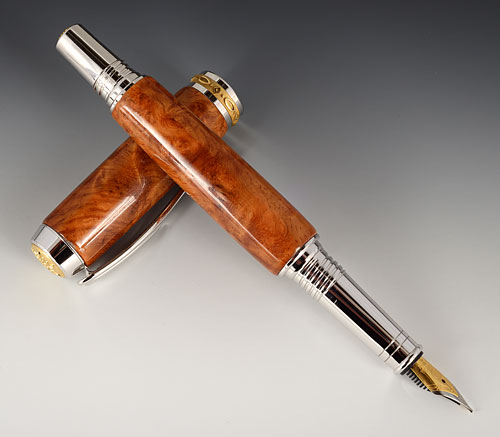 hand made pens by Rich Horner