Photographing Artwork 01
JJ Reichert drove from Columbus Ohio for me to photograph her wonderful handbags.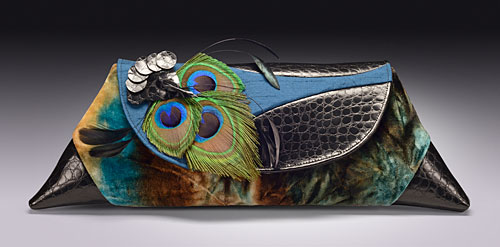 handbag created by JJ Reichert
From her artist statement
When it comes to beauty, quality is everything. Each handbag is created from the finest suede, brocade, faux fur, silk, vintage fabric, feather, fringe & beaded trim from around the world. Additionally, I design my own custom fabrics which allows the creative process to be ever more unique. After design layout and patterns are drafted, each handbag is hand cut, layered with interfacing for structure and then constructed with impeccable craftsmanship.
The lighting
I used studio strobes. Two strobes in oversized white umbrellas and a 10×36 inch strip softbox overhead to separate the dark areas of the bags at the top from the dark background, which was dropped in afterwards.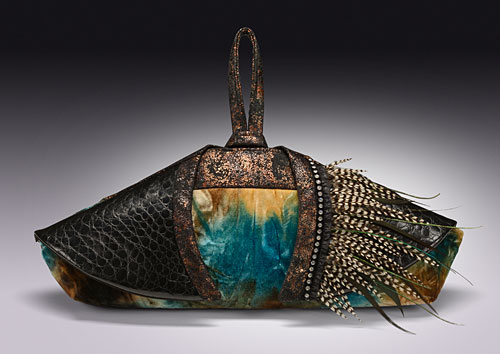 handbag created by JJ Reichert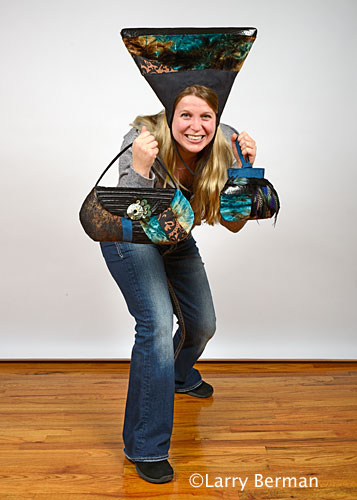 JJ Reichert - an artist with a sense of humor
More pictures of artists with their artwork are in my visitors gallery