Cotton Fibers on Jewelry
Jewelers sending their jewelry to be photographed would be better off using small pieces of bubble wrap instead of cotton inserts in the boxes they pack the jewelry in for shipping.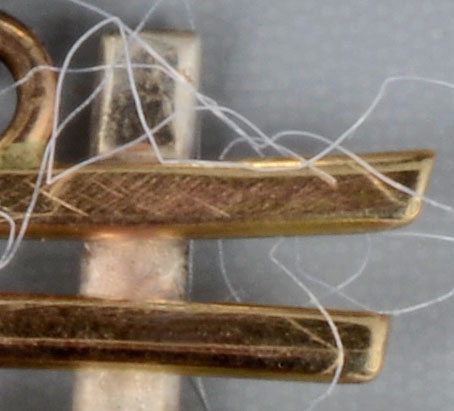 cotton fibers on jewelry
There was a time when some of the jewelry I received that had been packed in cotton would have to be photographed a second time after I found strands of cotton on it when viewing the photograph on the computer.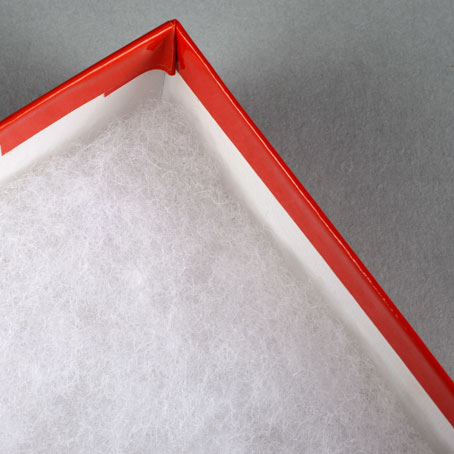 cotton insert in box
Now you may think it's easy to see the cotton fibers before the photography, as you can see from the above image. And I did a cursory examination before laying the piece out to shoot. But imagine the scale of the image as the entire area in height is approximately 1/8 inch tall and has not been enlarged. I now go over all the pieces using a magnifying glass, even if they're not packed in cotton, because they might have been at one time.
You can see examples of the jewelry I've photographed on the web site.