A Clean Photography Booth
Bill Snyder specializes in astrophotography He was an emerging artist at the Three Rivers Arts Festival last month. I mentored him through preparing and then doing the show. He was bitten by the art show bug and within a few weeks, purchased a used set of Pro Panels and a used Light Dome. He brought it all to my house the other day and set up for me to do a booth picture.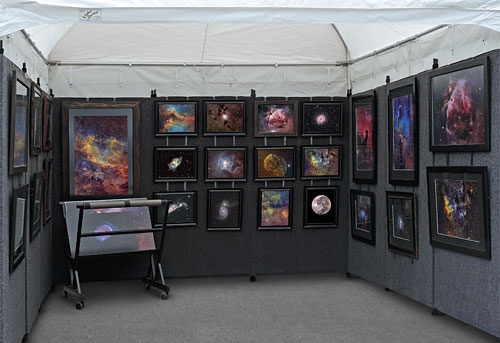 In post processing, I had to replace all the images in the framed pictures on the back wall to eliminate reflections. The carpet instead of gravel with grass growing through was the finishing touch for a really clean booth picture. He's now applying to more shows.