Bob and the Really Big Ladder
The latest addition to my visitors gallery is the roofer who came to give us an estimate on a new roof. Walking the ladder into the house wasn't easy between the gate and screen door and two puppies running around.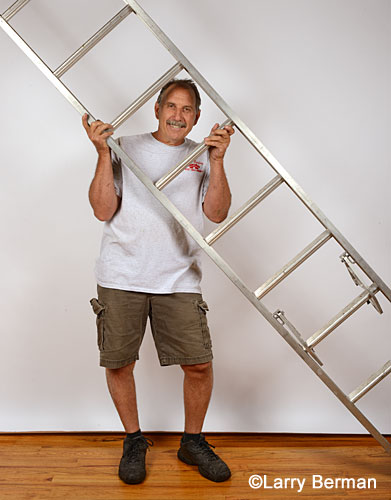 Bob and the really big ladder
In the bottom picture you can get more of an idea on how tall the ladder is because the white paper background is a little over eight feet off the floor. The picture was taken with a Nikon D800E full frame DSLR and a 35mm F2.0 ZF.2 Zeiss lens.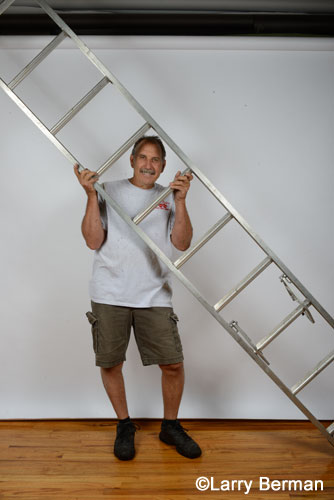 full unedited image captured by the 35mm lens
You can see more images like this in my visitors gallery.