Women Like to Feel the Pages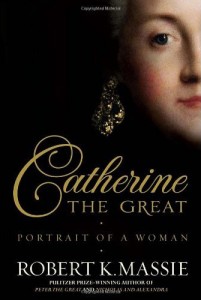 My wife was going to be laid up for a few weeks. She had seen the book "Catherine the Great" at Costco and in my infinite wisdom, I suggested purchasing a refurbished iPad and reading the book on the Kindle app. She had been thinking about getting a Kindle or Kindle Fire or an iPad, which I reinforced because of all the use I'm getting from my own iPad, including reading a number of books on it. So we purchased a refurbished iPad from the Apple web site, and it's now four months later and she hasn't touched it yet.
I understand that she's not as technically inclined as I am and I probably should have seen this coming. Taking it in stride, I didn't force the iPad on her, figuring at some point she'll pick it up. But when we were out today, she reminded me that she still wants to read that book and I should order it from Amazon. A friend of hers had said something that stuck with her and she relayed it to me; women like to feel the pages. She feels more comfortable holding the book in her hands while she's reading.
So let's compare the costs. Purchasing the book at Costco for $20 or purchasing an iPad for $300 plus the Kindle version of the book for $18 plus purchasing the book from Amazon for $22 for a total of $340.
One would think that after 25 year, I'd have learned to listen to my wife. We both would have been happier if I had initially spent the $20. Will I make the same mistake again in the future? You bet!