Patriotic Puppies
We've been photographing Xena in different costumes or situations ever since she was a little puppy. Now that Elvis is just over two years old, he's finally mellowing out and letting us pose him also. Our latest picture is for July Fourth, both Elvis and Xena ready to celebrate.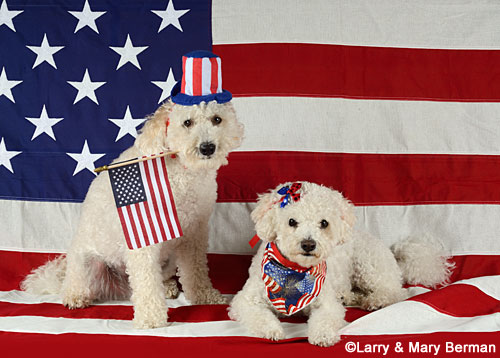 patriotic puppies
The flag is 10 feet wide and makes a great background. We've added freedom, valor and honor to the picture and sized it as a 4×6 print to mail out to a few friends.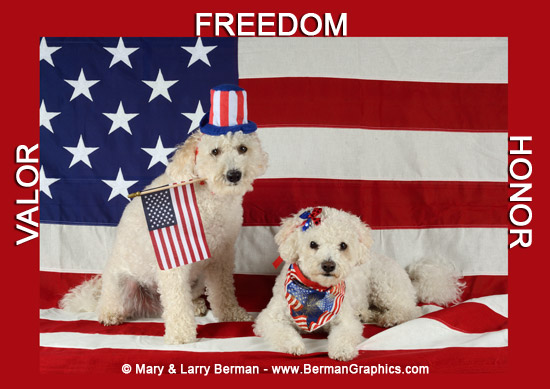 patriotic puppies, freedom, valor, honor
You can see more cute puppy pictures on Elvis and Xena's own picture page on the web site.