Light Dome Canopy – Mesh Walls for Sale
It's finally come down to this. My second rotator cuff tear in three years and I no longer have the physical strength to set up or break down a booth.
Light Dome canopy only used for about a half dozen few shows. Call me with any questions 412-401-8100
Local pickup in the Pittsburgh area only. $1500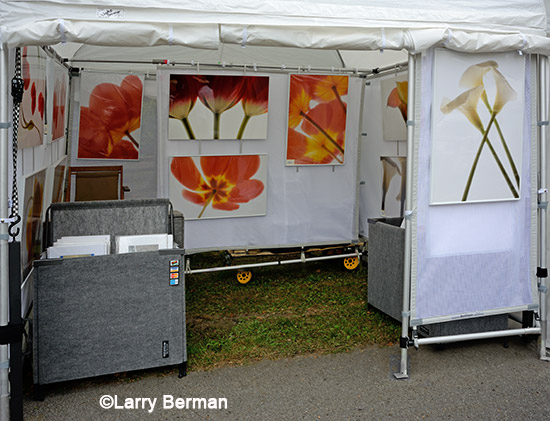 Pro Panel print bins, desk and chair NOT Included.
Light Dome canopy with front and back awning
back wall can convert to a movable wall and/or be reduced to seven feet if you want a doorway at the back and room for inventory and a place to sit inside the booth. Includes a stabar set from Light Dome.
Flourish mesh walls for the Light Dome with a convertible wall if you need a doorway at the back of the booth
30″ French wall for the front corner
44″ French wall for the back behind the doorway when using the seven foot wall moved forward for a place to sit or for inventory so you don't loose any hanging space.
Link to an article I wrote about customizing my Light Dome.
Four Light Dome carrying bags for all the parts. One of which is used to carry all the Flourish mesh walls
Local pickup in the Pittsburgh area only. $1500