Licensing Photography and Artwork
Licensing Photography and Artwork
Some issues about licensing art you want to address.
Pricing
How to determine pricing for licensing. For stock photography there is a program called Fotoquote where you plug in all the parameters and it gives you a range of pricing to negotiate in. If the artwork already exists, you can use the same guide lines to price it also. And there are a few web sites with stock photography pricing calculators. Some of the parameters include length of time, distribution area (domestic vs. world wide, vs internal corporate use) size of printed page and percent of page, cover vs. inside use in a publication. Other factors that can increase the negotiated price can be uniqueness of the image. It's cheaper to license existing images than to hire a photographer to try and capture the concept. If hiring a photographer (depending on the contract) the photographer usually gets paid their day rate plus usage fees, agreed upon in advance. For pricing stock photography I also recommend that the photographer sign up with Alamy and Getty (two large stock photography agencies) and check the pricing for the usage they are negotiating.
Advance against royalties
When an artist licenses their artwork for fine art reproductions, such as posters, greeting cards, puzzles, etc, there is usually an advance against percent royalties. That advance should be negotiated as high as possible because most artists never reach the point in sales where they will start making money after the amount of the advance is covered.
Special customer considerations
Most existing art publishing companies have their core customers that they offer a discount to. The artist licensing their work needs to make sure it's spelled out in their contract that discounts given to existing customers will not result in a reduction of the royalty fee. And can also ask for the right to audit their books (even if you never do) in conjunction with their sales of your artwork.
Printed size of reproduced artwork
Some publishers reproduce artwork in multiple sizes. Obviously the larger sizes sell for more money and produces higher royalties. If the publisher you are dealing with sells "paper' in multiple sizes, try and steer them into printing larger instead of smaller sizes.
Trade shows
There are places you can go to and get your artwork noticed. Back in the day, the publishers used to walk art shows like Coconut Grove. At one time I had different styles of my photography as posters with three different publishers. Friends turned me on to them and one even found me at the Armonk art show because the publishing company was located in the area. To find companies that would want to license your work for products, I recommend putting together a portfolio and walk the wholesale trade shows, like the New York Stationary Show. I had a friend that used to paint designs that were licensed for sheets and blankets by Hedstrom, the children's furniture company. Once you successfully work with a contact person at whatever company licenses your designs, they continue to come to you with more work until they eventually move on to another company. Each art buyer (as in license, not buy) has their own favorite artists and you want to become a favorite for the person currently in that position. There's even a licensing show where you can take a table and lay out your designs.
Purchasing reproductions
As the licensing artist, you want the ability to purchase your own reproductions at a discount if you intend on selling them at art shows. This does not apply to photographers though because it would make what they were selling reproductions and not photographs. And for the time when the art publishing company no longer is carrying your work in their line, you might want them to sell you the remaining reproductions for a small token amount or give them to you for free.
Self promotion
By creating a press or PR page on your web site you can show examples of how your artwork or photography has been licensed. For an example of how to do this, check out the page of my licensed photographs in the links below.
An older article I wrote about pricing stock photography.
An online stock photography pricing guide.
Examples of some of the published and licensed photographs I've created over the years.
Examples of some of the remaining teddy bear posters that were made from my photographs.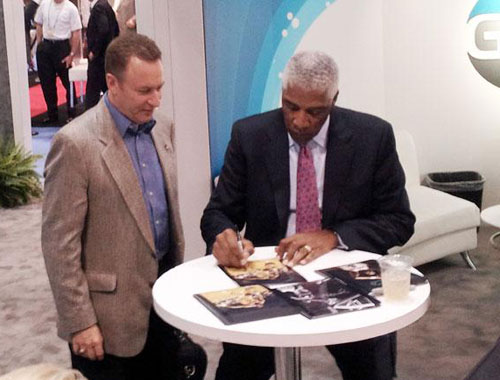 Julius Erving Dr. J signing some of my licensed images at an autograph session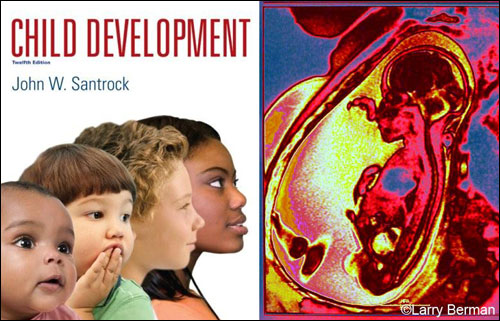 my fetal MRI image has been licensed a few times for textbooks