Dorseyville vfd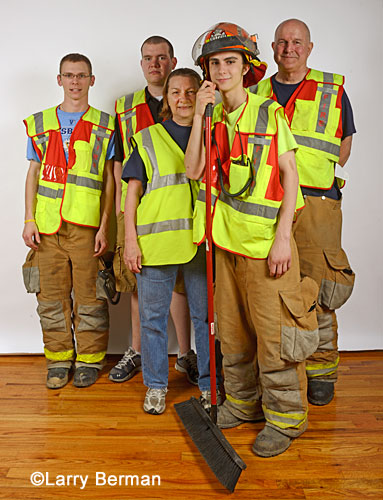 Dorseyville Volunteer Fire Department
The area on Saxonburg Blvd where I live seems to be a magnet for accidents. In March 2011, a pickup overturned and burned. Yesterday I was out running errands with the puppies and upon arriving home, found that there was a fire truck blocking my driveway because there had been a three car accident. The accident happened in front of the nursing home next door and one car ended up at the far end of our property just short of hitting our gas meter and fence that we decorate with lights and flowers each year.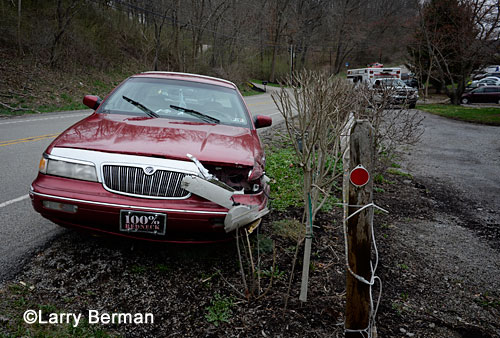 the car that almost hit our fence
But the real reason for writing this is that I jumped on the opportunity to add an interesting picture to my visitors gallery. After the cars were towed away and the area cleaned up, the volunteer fire people agreed to have me take their picture.