Art Show Display Rental
Art show display rental from artists in various locations throughout the country. If you're not using your display, consider listing it for rent locally on weekends you don't use it. Any medium is welcome to list their display at no cost.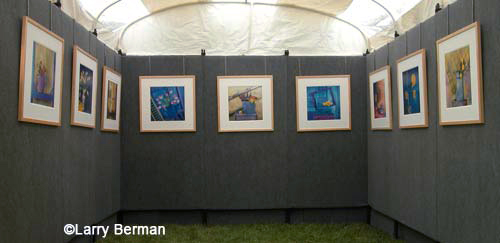 my own Pro Panels for rent in Pittsburgh
Currently there are nine locations listed.
Chicago, IL
Cincinnati, OH
Dallas/Fort Worth, TX
Denver, CO
Kansas City, MO
Phoenix/Scottsdale, AZ
Pittsburgh, PA
San Clemente, CA
Sedona, AZ
Click here to see the complete list with contact information for each artist.